I am very excited to be hosting friend and actor Stanley Tucci and his wife Felicity and the head of Fortnum & Mason Ewan Venters at my home in Paris on Saturday night, they were the top bidders for a meal with Ken Hom for Action Against Hunger Benefit Dinner, and a lot of money was raised on the night for this worthy charity. We start with fresh black truffle 'sandwiches' and champagne, plus many other delicacies, with wines to match of course!
We won another prestigious award again for MEE It is the restaurant of the Year award given by the government tourist bureau.
There to receive the award was Rejane, our sake expert; Wemerson Oliverira, our assistant manager and Chef Guido, our talented young sous-chef! Bravo, well done.

At our Michelin star pan-Asian restaurant, MEE in Rio de Janeiro, we use only Maldon sea salt because it is the best in the world. Here I am with my chefs — who are also the best!

I had the most wonderful all black truffle menu, every dish was truly wonderful but we all agree the highlight was the sauteed foie gras with artichokes and piles of fresh black truffle slices. All this was enjoyed at the magical Alain Ducasse restaurant at The Dorchester in London!

Ken shares his favourite Sherry-inspired recipe to celebrate the year of the rooster Very Sherry Chinese New Year
Dim Sum Table Talk with Ken Hom
Just had another great meal at MEE with friends from Sao Paulo! Here are some of the highlights.

A must foodie experience for me when I am in Rio de Janeiro is a visit to Da Roberta food truck. Her addictive potato fries and delicious sandwiches are a must, all washed down with artisan beer!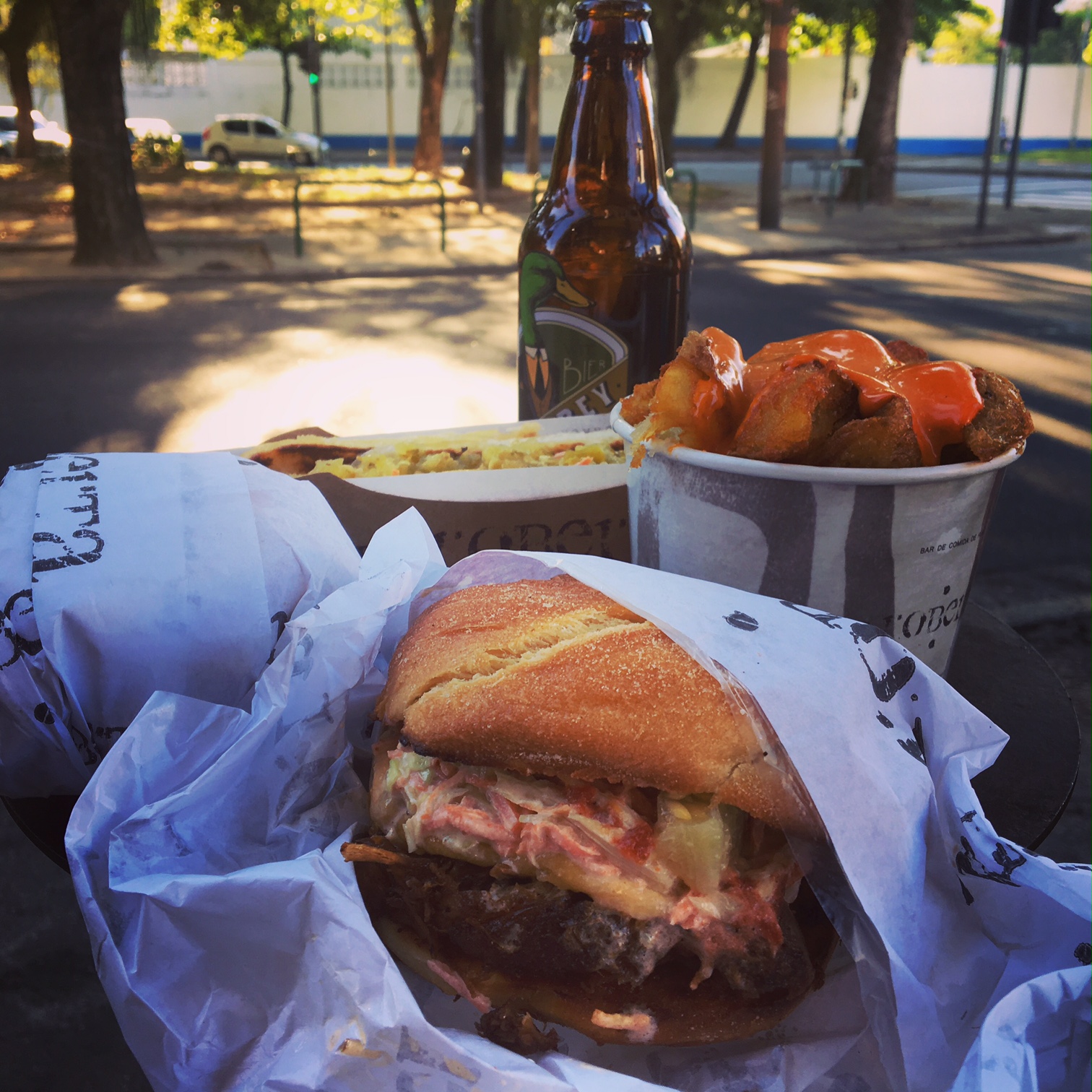 When I hunger for great Italian food when I am in Rio de Janeiro, the place I go to is Cipriani where the new Italian Chef Nello from Naples is making innovative Italian dishes. I recently has the tastiest pork belly with a simple spicy salad. The venue is quite beautiful as well!

Feijoada A slave dish that has become a national dish. Traditionally served with great festivity at the midday meal. This simple meal was prepared by slaves from leftovers they were given. Well-seasoned black beans and a side dish of various savoury pieces of smoked and sun-dried pork and beef. A Saturday tradition in Rio == heavy meal follow by a long nap. Cariocas (the people from Rio) congregate here to the best feijoada can be found at the Belmond Copacabana Palace Hotel. It is fitting that Brazil's most famous hotel would be serving the national dish. Be prepared to be very hungry and you must reserved the Saturday afternoon feijoada is extremely popular with the locals. The buffet is filled with of course, black beans, smoked and fried meats but also sausages of several types, salted meats, rice, oranges, salads complement this feast. Well worth the experience!

Issaya Siamese Club. The Issaya Siamese Club Restaurant is set in a beautifully restored colonial-style house built around 1920. It sits as an oasis amid the Blade Runner stacks of tall buildings of Bangkok and is surrounded by a lush tropical garden. A rare charming treat, indeed.  But after several meals there with many serious food friends, we all agree that it is the food that wins our hearts and stomachs. Delicious, full flavour Thai food with a modern touch.

Just out "Prazeres da Mesa" one of the top gastronomic magazine in Brazil came out with 5 page article about MEE! On the cover it says that MEE is one of the best in Brazil.
Well done to our kitchen and service team at MEE and especially our great chef Kazuo Harada!
I had my annual Christmas party luncheon again this year at one of my favourite Thai restaurant, here in Bangkok: Baa/Ga/Din. The chefs: the Thai culinary star, Chef Ton and his fantastic sous-chef, Chandler. One of the guest of honour was the British cook/author and foodie : Sabrina Ghayour and her lovely mum,  Shohreh Ghayour. Here is some of the amazing dishes over 30 guests enjoyed!
Merry Christmas to all of you and wishing you great health and good delicious food in the New Year!


I was incredibly gutted when I heard that my friend, AA Gill has passed away. It was a bit of a shock as I was with him at the China Exchange at the end of Sept and he was in prime form. A great food lover & writer. I will certainly miss him!
Listen to Ken talk about his life with Steve Allen on LBC.
MEE has just won the Best Asian Restaurant Award in Rio de Janeiro!
Congratulations to all our fantastic team in the kitchen as well as in the dining room!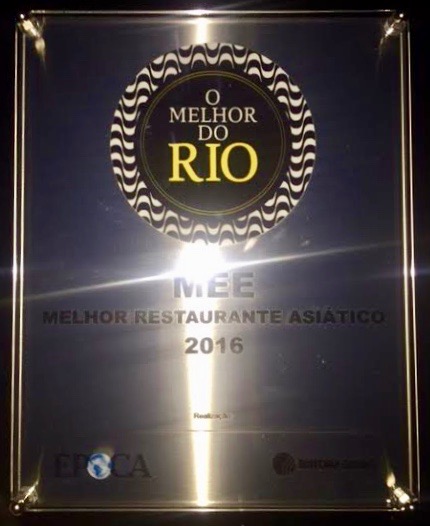 Ken Hom's autobiography 'My Stir-Fried Life' released 29 September 2016! – 'My Stir-Fried Life' is a high-spirited, life-enriching feast in an ever-sunny world, where the chopsticks never stop clattering, the platters are always abundant, and dreams – no matter how ridiculously unbelievable – can and do come true.
Ken's good friend Grace, who is the chairperson of RMHC HK, has just sold another copy of my latest book 'My Stir-Fried Life' for HKD 10,000 raising a total of HKD 48,800 (over £5000) for RMHC HK, the children charity in Hong Kong !!! I am delighted that my books are being put to good use.
Proud to have supported Action Against Hunger again this year and help raise a record £338,135 for this worthy charity.
I'm delighted to be supporting the GREAT Britain campaign. Check out this link of me in Thailand!
Ken Hom – 'Why I'm an ambassador for the GREAT Britain campaign'  Video
In this 'GREAT' Conversation talking with the outstanding creative talent Jo Malone we discuss our inspirations and the impact the UK has had on our careers. Video
See Ken's recommendations for some classic cook books
Ken recalls what it was like to cook for Tina Turner
Ken Hom shares some anecdotes and musings with Country & Town House
Ken's latest article in the This Is Money website – 'my woks are built to last'
Stories of Chinese Food and Identity in America – Exhibition at Museum of Chinese in America 6 October 2016 – 26 March 2017. Read a review
Celebrating the 30th anniversary of the Ken Hom Wok – read the Blogs at The Hedonist and Man In London
Wok & Chilli – a chat with Ken at Blender & Basil
Read Ken in the Luxury London Website article 'A Taste Of The East'
The chef shares one of his favourite recipes with Luxury London for Chinese New Year – Chicken Chow Mein
Ken's Chinese New Year recipes to make at home in the Liverpool Echo
Ken's latest article in the Telegraph – the easy way to cook with a wok
Ken's latest article in the Financial Times
Read Ken's secret to the perfect Club Sandwich on British Airways The Club page
Watch Ken's recent TV appearances:
BBC1's Saturday Kitchen on the 28th January 2017
Ken's public appearances:
Listen to Ken on BBC4 Loose Ends broadcast on Sat 28 Jan 2017
Ken and the Vietnamese stir fry at Brookes Restaurant part of the Oxford School of Hospitality Management
Ken supporting the Ronald McDonald House Charity at the "A Superheroes Night" 20th Anniversary Gala Dinner at the JW Marriott Hong Kong on 29 October 2016.

Helping to raise more funds for the RMHC Hong Kong, a children's charity.
Chef Jacky Yu was generously let Ken use his cooking school to cook for Bob, Marlene, Grace, Kendall & Christian! My friends, the Pebeyres helped by providing the truffles.

A successful media launch here in Hong Kong promoting English beef for the GREAT campaign, Ken's recipe with Asian flavours and using Maldon sea salt was a hit! The Chinese press was impressed with the aroma and taste of British beef paired with Asian spices.
Choice cuts of beef and beer to cheer promoted in HK!

In September, I went to the World Curry Festival and met the lovely Zulfi Karim, the Founder and Festival Director. He opened up a new world of culinary delights by taking me for dinner at the famed Tharavadu, home of Kerla cuisine in Leeds. It was a feast made in heaven!

I am often asked what is my favourite Chinese restaurant in Hong Kong. That is probably the most difficult answer. Hong Kong has some of the BEST Chinese restaurants in the world but still by far my favourite is Yan Toh Heen in Kowloon. Why? For me, it is Chinese cooking at its top, Michelin star quality but with simplicity… Perfection!!!

Whenever I am in Hong Kong and I am in the mood for something other than Chinese as well as looking for a quick lunch, I head for Nobu in Kowloon. The service is impeccable and fast and the food is top notched.
I usually order a great favourite of mines: Unagi Donburi, it comes with a salad and miso soup and if I am really famished, I would also order O-Toro Sashimi. You won't be ever disappointed in Nobu's classic dishes such as the Miso cod or the prawn popcorn or his wonderful seasonal salads.

Sometimes I think I am the luckiest person in the world. I get to eat some of the best food in the world. Hong Kong is certainly on the top of the list. My best friends, Grace & Kendall, serious foodies invited me to Dynasty restaurant in Hong Kong for a fantastic feast with friends. Here are some of the amazing dishes we enjoyed: A starter platter of chilled aubergine with mushrooms, crispy Chaozhou beancurd with the most tender BBQ pork, salted ox tongue and fish with five spice and chili; A perfect prawn dish with clams and asparagus, sautéed fillet of fish in black bean sauce, great seasonal vegetables, followed by a chicken baked with salt and then lobster with truffle essence and noodles and we finally finished with a mango cream with Chinese grapefruit. Lucky me!

It is quite an impossible task when dining in Hong Kong, every restaurant compete on a level which is one of the toughest in the world, especially for Chinese food. So I was not surprised when dining at Chinese Restaurant, Hyatt Regency Tsimshatsui to discover how delicious and good it was..magical is all I can say!

I don't often get to Pattaya, about 2 hours from Bangkok, but when I do I always make my way first to Gian's Italian Restaurant, it is great Italian food and the BEST pizza! It is real Italian!
Here is the pizza I just had a couple of weeks ago. I thought I was in Naples! It was so good and perfect!

Having a wonderful time filming with the biggest home shopping TrueSelect channel in Thailand, sharing the Ken Hom wok with Thais!!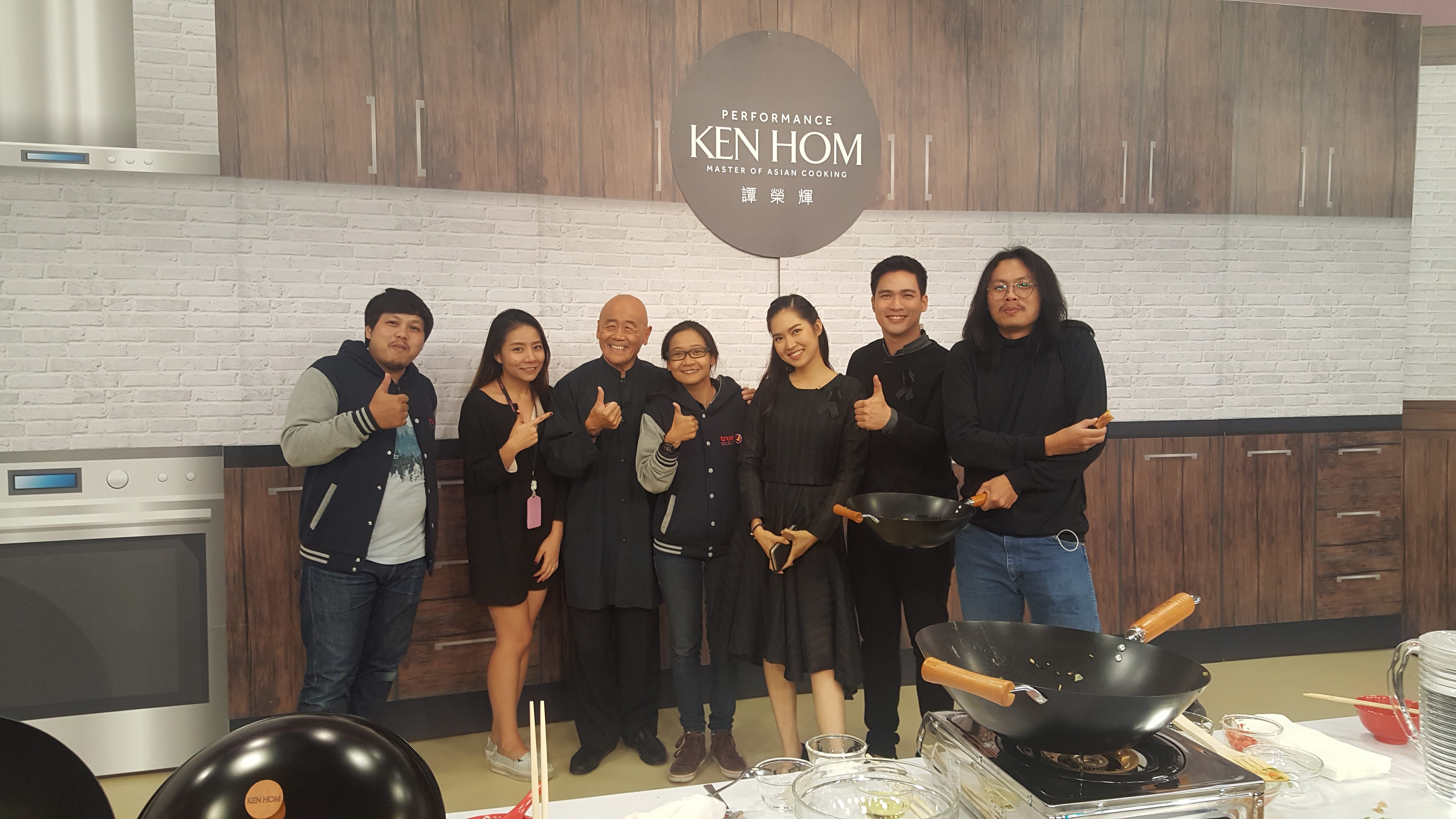 The Battle of the Noodles: AA Gill and Giorgio Locatelli Vs Ken Hom and Sir David Tang at China Exchange – London See the battle here:
Ken's book 'My Stir-Fried Life' seen in Angkor Wat! – At Christian Develter's studio.

Ken talking about how to make the perfect Vietnamese stir-fry with Telegraph Travel
Sir David Tang delivered the 2015 Ken Hom Lecture at the Oxford School of Hospitality Management at Oxford Brookes University. The event hosted by Ken on 24th November was a huge success.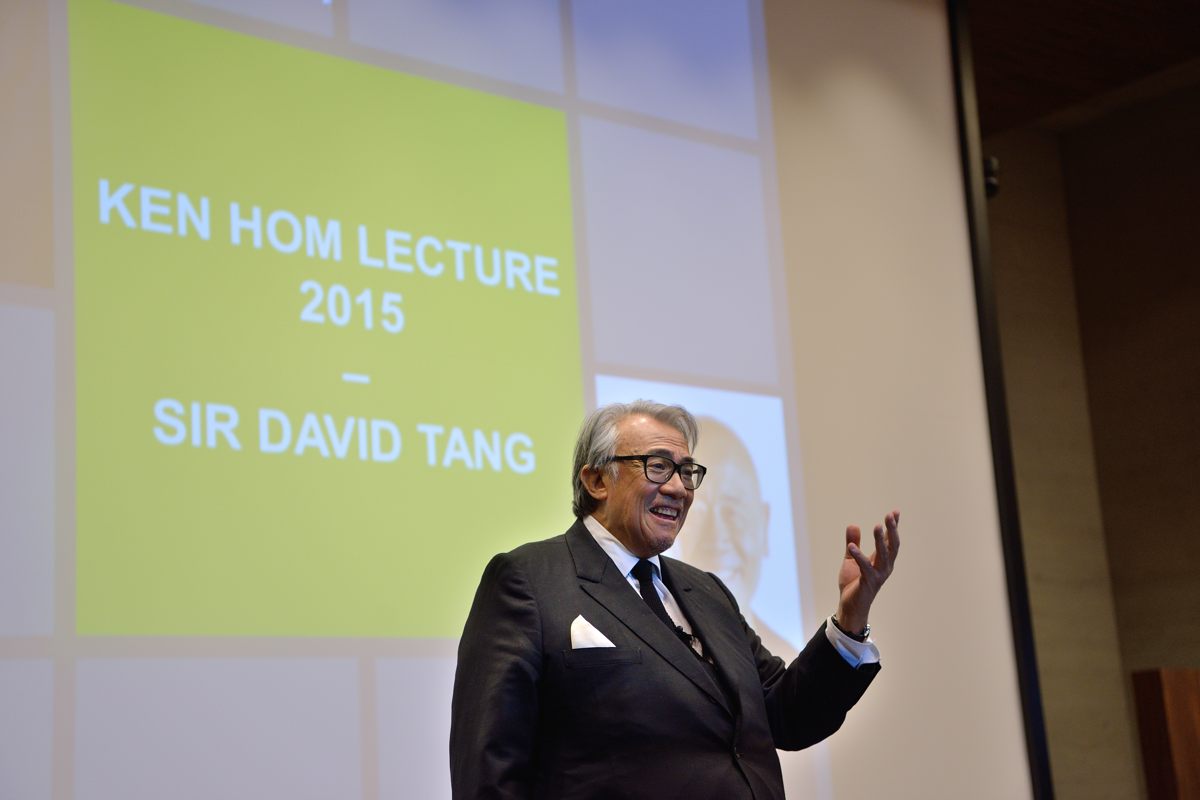 A special "Dinner with the Stars" was held on 16 September at the Copacabana Palace hotel.
Charity dinner with the six Michelin star chefs of Rio de Janeiro. All the chefs with Andrea Natal, the General Manager of the Copacabana Palace Hotel together with Pierre Olivier Petit, the Executive Chef. An amazing evening of food, wine and friendship among chefs!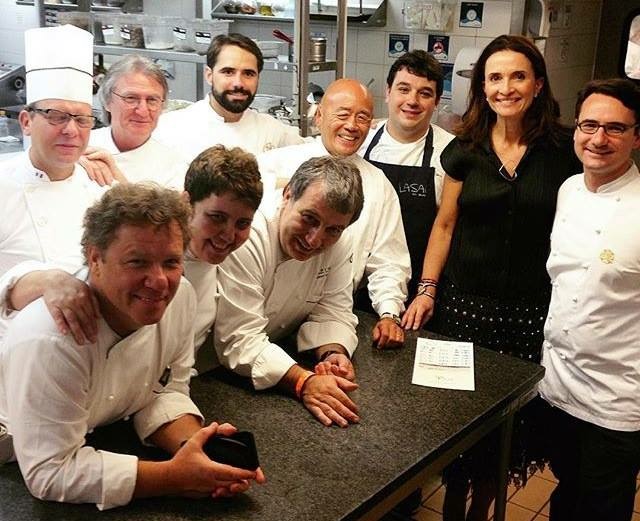 Ken at the Milan Expo with the GREAT campaign and meeting Lord Bilimoria (chairman of Cobra) in Milan after many years!
MEE restaurant in Rio de Janeiro earns a Michelin star in its first year! Read more here: MEE news Michelin.com O Globo News Veja Rio
Ken serves up his stir-fried life story with the China Daily UK
Tea and Talk with Ken Hom and the HK Tatler – 'The world-renowned Chinese chef shares his journey of becoming the most recognised chef of his trade and his food obsessions'
Chinese Financial Times article about Chinese food & restaurants in Europe
'There's no place like Hom' article in Surrey Magazine
Ken appeared in "Back In Time For Dinner" on the 7th April 2015.  A BBC2 series starting in which one British family embark on an extraordinary time-travelling adventure to discover how a post-war revolution in the food we eat has transformed the way we live.
Ken Hom's British home from home – Interview with the Daily Mail
New article on Chinese site qq.com about Ken
My favourite photograph – Interview with Ken and the Sunday Express magazine
Why I laugh in the face of stress – Interview with Ken and the Daily Express
Appointed GREAT ambassador by Prime Minister David Cameron for work promoting the United Kingdom.
The GREAT Britain campaign is the UK Government's most ambitious international marketing campaign ever. It showcases the very best of what Britain has to offer to encourage the world to visit, study and do business with the UK.  For more information on the GREAT campaign visit www.greatbritaincampaign.com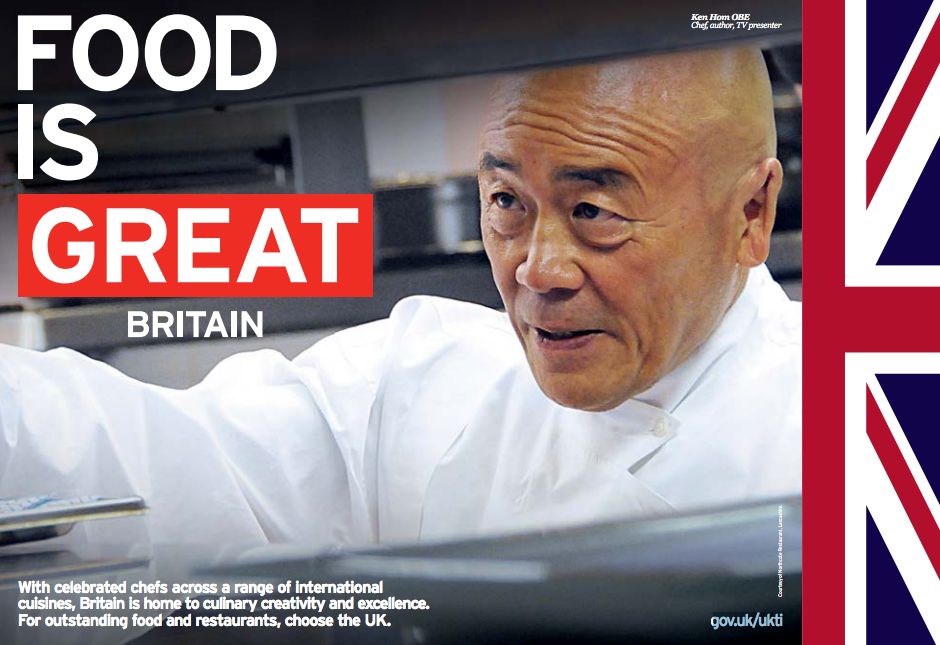 Related Links:
Hospitalityandcateringnews.com
MandCreport.com  (subscription only so you can only see the headlines)
Read the reviews of the Exhibition 'Sour, sweet, bitter and spicy' at the Museum of Chinese in America:
The New York Times – A Banquet of Chinese Experience
China Daily – Museum celebrates Chinese food – in ceramic
SinoVision.net video review (Chinese)
SinoVision.net video review (English)
Food.mic – Chicken soup for the conflicted Chinese-American soul
Gotham Center for New York City History – Sour, Sweet, Bitter, Spicy: Stories of Chinese Food and Identity in America
Cool Hunting – Storytelling by way of cooking Chinese food 
The World Journey (Chinese)
latest book
My Stir-Fried Life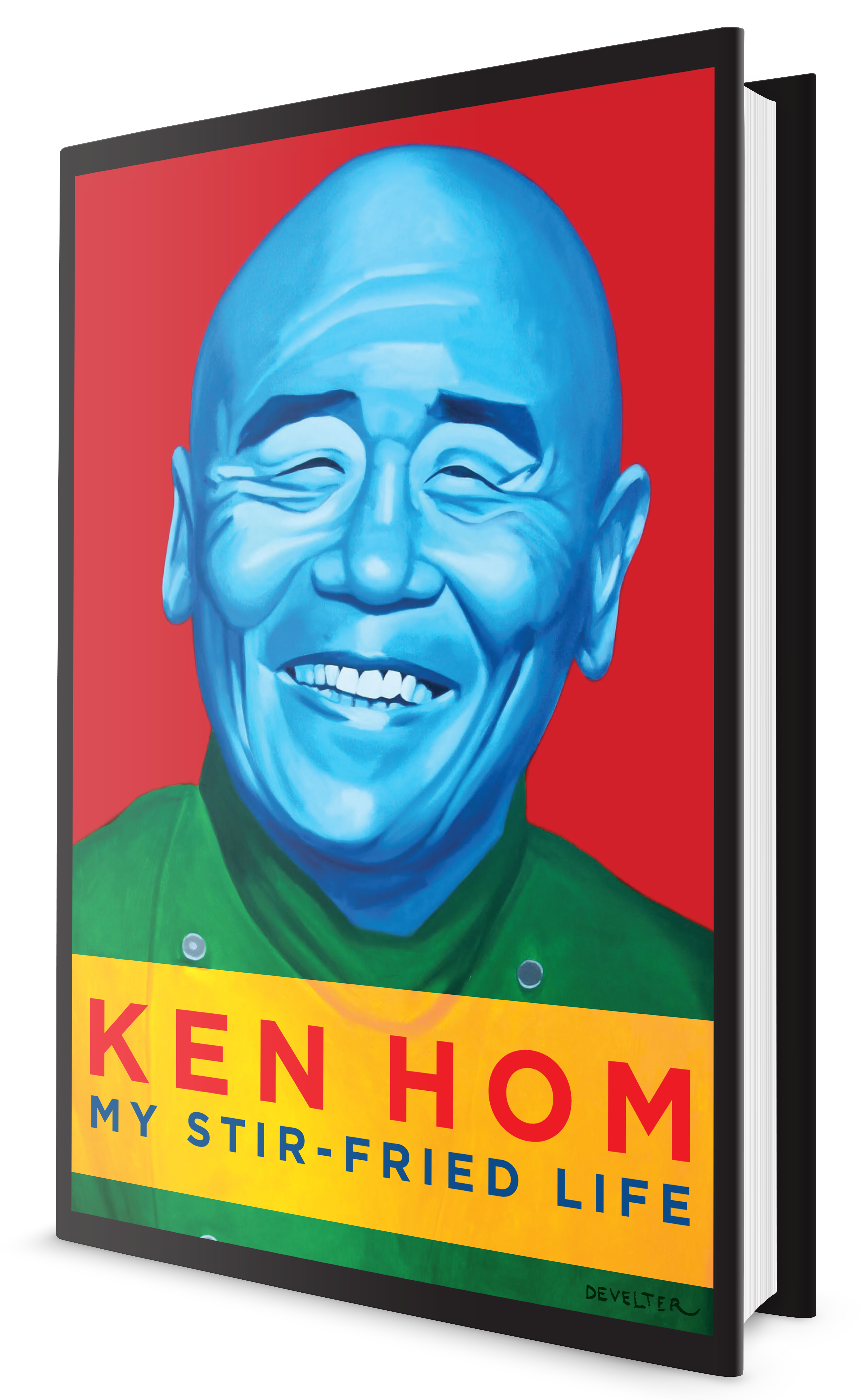 My Stir-Fried Life. Ken Hom.  The Robson Press 2016. ISBN 978-1-8495-4978-3